We're now hiring for Aquatics Positions!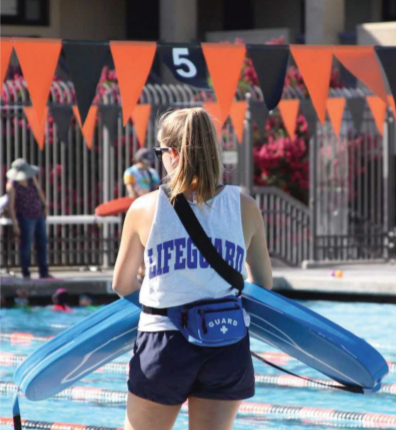 Adult Lap Swim
Lap Swim Schedule: Sunday: 11-1 and 4-6 PM. Tuesday: 7-9 PM. 
Price: Adults (16+) $5, Seniors (60+) $3 
Lap Swim Punch Card (20 Swims): $65 for Adults, $45 for Seniors. 
Pace clock and kick-boards available to lap swimmers. Please shower in the locker room before entering the 80-degree pool.
Sign in and pay with the lifeguard on duty. Credit and cash accepted.
Los Gatos Masters
The Los Gatos Masters Swim program will provide the individual with opportunities to improve swimming performance through expert coaching, as well as promote a healthy, active lifestyle. The program is designed for people who want to learn to swim with greater ease and efficiency. Los Gatos Masters welcomes swimmers of all abilities, age 18 or over, who are interested in regular, structured workouts. Previous competitive swimming experience is not necessary. 
Masters Swim times are Mon, Wed Fri. mornings 5:45am-7am and Saturday mornings 7:30 am-9:00 am. $70 Monthly pass, $10 drop in, $80 Punch Card for 10 swims (only) good for six months.
For information about the Aquatic Programs please contact:
Los Gatos High School Pool - 20 High School Ct, Los Gatos, 95030