World Of Discovery Preschool (WOD) enrolls children on an ongoing basis depending on availability. WOD is licensed through Social Services and is not a parent cooperative nursery school. We offer programs where children are encouraged to actively explore, manipulate materials, and use their imaginations through play and age appropriate curriculum. Activities include arts and crafts, circle and story time, music and movement, cooking, gardening and outdoor play. We additionally offer a unique afternoon Kinder Prep program focusing on fine motor skills, number and letter recognition, classification, sequencing, science, and more, all specifically designed for  each individual child. Parents provide their children with a healthy snack and drink each day, a change of clothes, and diapers and wipes if necessary. A completed registration packet, which includes a doctor's signature as proof of current immunizations, is required on or before the first day of class.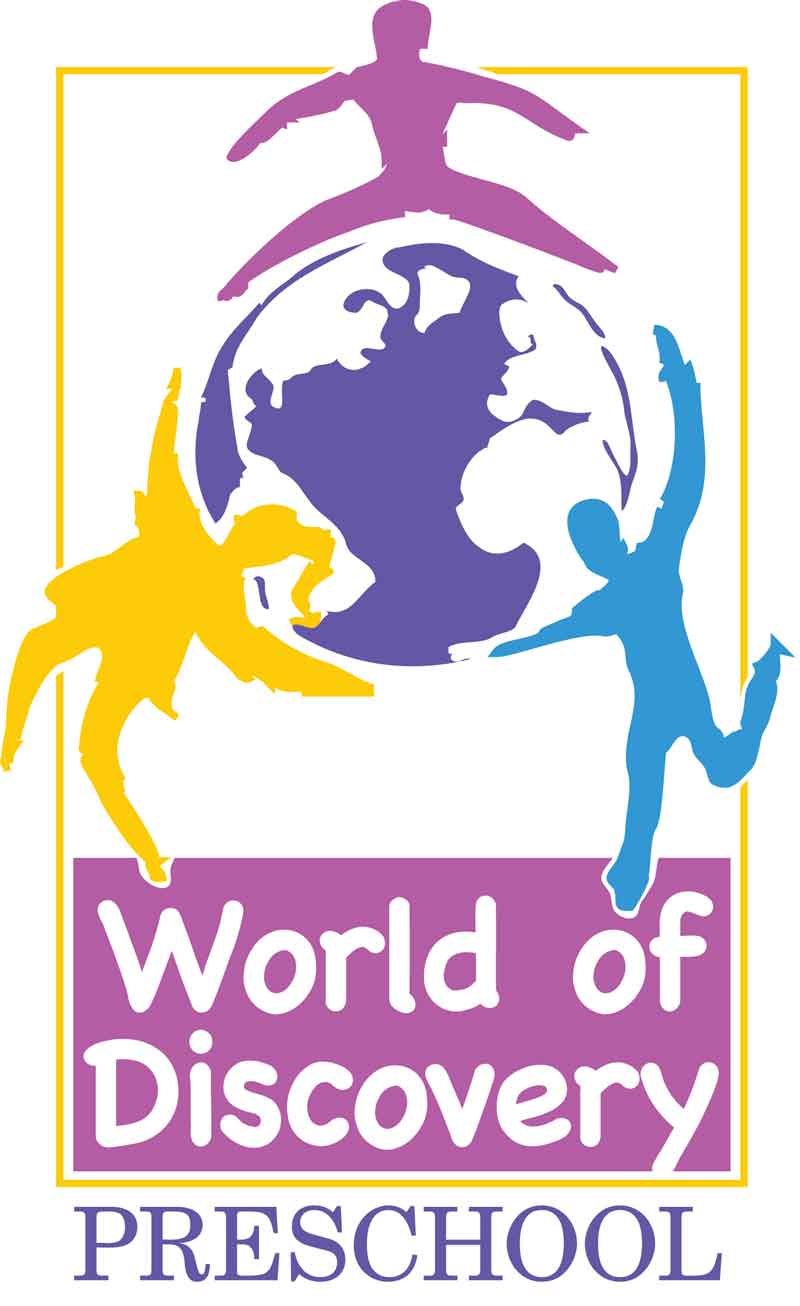 World of Discovery Preschool
Open House
Saturday, January 20, 2018
10:00AM-12:00PM
WOD is a year round preschool program and tuition is billed monthly. WOD school year runs from August 1st to July 31st.  Holiday closure dates are listed in the registration packet. No pro-rating.
Registration will be accepted for children 2 - 6 years of age on a first come, first served basis.
2017-2018 School Year Rates
Full Time Child Care
Pre School
Kinder Prep
Drop-in
Age Groups: 2-3.6 yrs. OR 3.6-6 yrs
7:30 AM - 6:00 PM
Monday-Friday
5 days a week
$1250 monthly
Mon./Wed./Fri.
3 days a week
$819 monthly
Tues./Thurs.
2 days a week
$559 monthly
Age Groups: 2-3.6 yrs. OR 3.6-6 yrs.
8:45 AM - 11:45 AM
Mon./Wed./Fri.
3 days a week
$377 monthly
Tues./Thurs.
2 days a week
$284 monthly
Age Group: 4-6 yrs.
12:30 AM - 3:30 PM
Mon./Wed.
2 days a week
$284 monthly
Tues./Thurs.
2 days a week
$284 monthly
with completed Licensing Paperwork
| | |
| --- | --- |
| 7:30 AM - 6:00 PM | $75 per day |
further information or to schedule a visit, please contact:
Teri Fogarty – Preschool Director
Argonaut Elementary School campus: 13200 Shadow Moutain Dr. Saratoga, CA
Preschool License # 434411409