Youth Swimming Lessons
Youth Swimming Lessons begin April 17th
Recreational Swim
1:30-3:30 M-F
June 18th-August 10th
Ages 16+ $5, Ages 5-15 $4, Ages 4 and under $2
Exclusion Dates: 4th of July
We're now hiring for Aquatics Positions!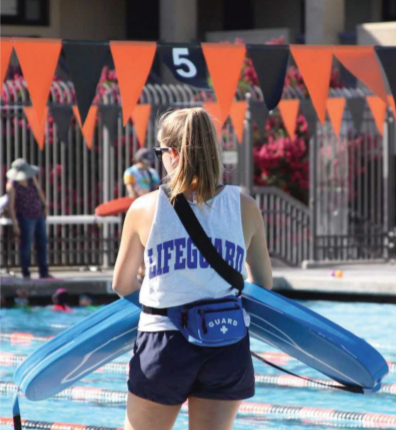 Los Gatos Polar Bears Swim Team
Los Gatos is dedicated to providing a healthy environment for swimmers of all ages to strive to reach their maximum potential in the sport of swimming. Through guidance, encouragement, and training, we provide each swimmer the opportunity to develop the skills necessary to formulate and attain their individual goals. For more information about Year Round Swim Team and Pre Team Programs contact Coach Nick Jufiar at  (408) 833-2566 or n.jufiar@gmail.com. To register for Year Round Polar Bear Swim Team and Pre Team please contact Rigo Amador at (408)857-0001 or ramador@lgsrecreation.org.
Please download, print and fill out the Los Gatos Polar Bears Tryout Form before your swim tryout with Coach Nick.
To register for a swim tryout, click Aquatic Programs under Select an Activity above. 
Tryouts are on Mondays at 6:30pm.
Kain Kids Triathlon Camp
Like to bike, swim and run? This week long camp will help you become a better triathlete as you participate in one of the fastest growing sports in the nation. Coached by Pete and Shari Kain and Kain Performance Multi-Sport, campers are lead through a week long "Triathlon Adventure"! Practicing each leg of the race independently as well as the transitions between the events. 
Camp #1 - June 18th-June 22nd - Beginner/Intermediate - Ages 7-10 years olds
Camp #2 - July 9th-July 13th - Beginner/Intermediate - Ages 8-12 years olds
Camp #3 - July 16th-July 20th - Intermediate/Advanced - Ages 11-15 years old
All Kain Triathlon Camps - Los Gatos High School
Hours - 8:30am-12:30pm
Synchronized Swimming
Returning Winter 2018!
Join the world renowned Santa Clara Aquamaids! The Los Gatos Novice/Intermediate program is for swimmers who want to learn and develop in the sport of synchronized swimming.Participants train 4 nights a week and compete in 4 local meets. This program runs through June at the Los Gatos High School aquatic center. For more information, contact aquamaidscamps@gmail.com. Class Schedule:
M, W 4:00-6:00 13 & Over Swimmers
T, Th 4:00-6:00 12 & Under Swimmers 
West Valley Water Polo- Boys and Girls
This group is for boys and girls and is designed to develop the basic fundamentals skills a water polo athlete needs to develop to become a competitive player. Focus is on body position, ball handling skills, shooting techniques as well as basic front court offense and defense. Scrimmages or tournaments to be scheduled. In order to participate in tournaments you must sign up with USA Water Polo as a member of West Valley Water Polo Club. 
Wednesdays 6:45pm-8pm & Sundays 1pm-2:30pm
Registration: www.westvalleywaterpolo.org or westvalleywaterpolo@gmail.com
For information about the Aquatic Programs please contact:
Los Gatos High School Pool - 20 High School Ct, Los Gatos, 95030